SPLASH
Spanish, Portuguese and Latin American Studies in the Humanities
Eighteenth and Nineteenth Century
Obra en Marcha: Ensayos en honor de Richard A. Cardwell
edited by Jean Andrews and Stephen G. H. Roberts
192 pp.

ISBN 9781905510207

Date of Publication: 1 July 2009
Este volumen es el resultado de un congreso organizado en la Universidad de Nottingham en abril del 2004, en el que participaron amigos y colaboradores de Richard A. Cardwell. La variedad de aportaciones - sobre aspectos de la literatura española desde el siglo XVIII hasta el siglo XX - ofrece un testimonio de la amplitud de los intereses intelectuales del profesor Cardwell y del apoyo que ha prestado durante tantos años a estudiantes e investigadores.
Where you can buy this book from Amazon
(Just click on the link for your home Amazon site)
A Treatise on Domestic Economy, for the Use of Mothers and Housewives
by Josefa Acevedo de Gómez, translated by Sarah Sanchez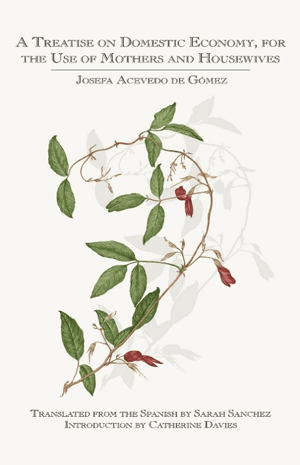 142 pp.

ISBN 9781905510085

Date of Publication: 1 December 2007
What advice does Josefa Acevedo (1803- 1861) give to middle-class Colombian housewives of the 1840s? To get up at dawn, take exercise, educate their children, and civilise their men - men who sleep on the sofa and spit on the carpet - but above all, to save time and money. The model they should emulate is the thrifty English housewife, a true paragon of self-reliance and industriousness in a modern society.
This is the first and only translation into English of any of Acevedo's works. Sarah Sanchez has translated the first edition of the Treatise (1848) with accuracy and flair. In so doing she has made it possible for non-Spanish speakers interested in women's domestic culture to read and appreciate this rare Colombian example of nineteenth-century conduct literature. Catherine Davies' Introduction provides the reader with a snapshot of Acevedo's life and places the book in its literary and social context.
Where you can buy this book from Amazon
(Just click on the link for your home Amazon site)
Teu amor fez de mim um lago triste: Ensaios sobre Os Maias
by Maria Manuel Lisboa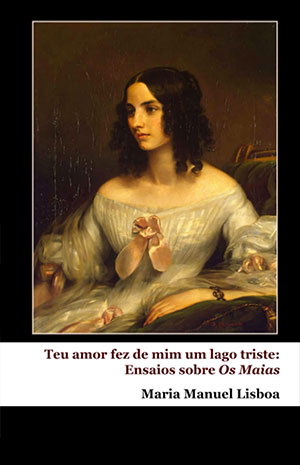 282 pp.

ISBN 9781912399260

Date of Publication: 14 August 2021
Este volume reúne ensaios revistos e inéditos sobre os romances de Eça de Queirós, em particular Os Maias, focalizando temas de incesto, nacionalidade, Iberismo, amor interdito, amizade masculina e a condição feminina numa sociedade patriarcal dominada pelo poder da Igreja Católica. O enfoque teórico recorre à teoria psicanalítica freudiana e pós-freudiana, e o contexto histórico contempla dilemas nacionais relativos a nacionalidade e ao entendimento de Portugal enquanto entidade Ibérica e/ou marítima/imperial.
Maria Manuel Lisboa é Professora Catedrática de Literatura e Cultura Portuguesa na Universidade de Cambridge e é Fellow de St. John's College, Cambridge. Antes de assumir a sua posição em Cambridge lecionou e estudou nas Universidades de Newcastle, Nottingham e University College London. É a autora de sete livros e de artigos sobre Literatura Portuguesa, Brasileira e Moçambicana e sobre a obra de Paula Rego.
Where you can buy this book from Amazon
(Just click on the link for your home Amazon site)